When you create a Sharepoint List Power App you might have noticed that this kind of Power Apps get an auto generated name. Something like "MyApp on Power Apps forms":

You might also have noticed that there is no way to change this name from the App Settings: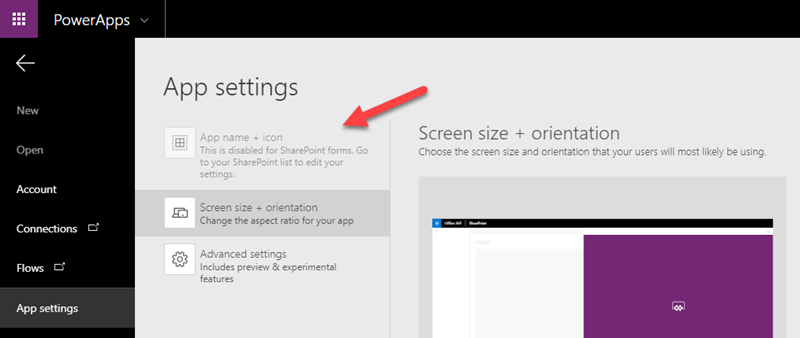 There is a little trick that I've found in order to change it's name: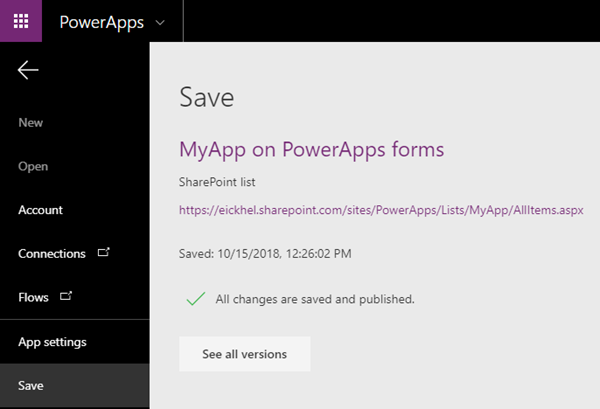 From the File menu, in the Save section click on See all versions

It will open a new tab listing all the saved versions of your App.
Close the Power App tab. We need to do this because Power Apps locks the app to prevent changes from other locations. We are going to change the name from Versions page.
In the Versions page, click on Settings then click on the little pencil besides the App's name and rename accordingly and click Save.

After doing this, open your App to see it's new name

More Power Apps goodies are coming. Never stop learning.